Next Workshops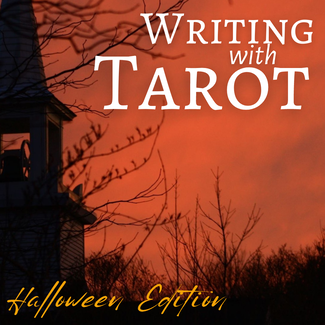 Halloween Edition
​Wednesday, October 25th
​Online
Want to give yourself a creative jumpstart? Want to break out of stale habits of mind? The Writing with Tarot workshop is designed to challenge your bad habits and make you think about your writing in new ways.

The Halloween Edition puts special emphasis on exploring horror fiction tropes using cards that are spooky or macabre.

Participants create a full draft of a short story using tarot cards as prompts, with guidance from HOCUS staff. The process is fun, surprising, and low-pressure.
---
Some quotes about our Writing with Tarot workshop from past attendees:
"I tend to be a fairly cliche fiction writer in terms of plot and this forced me to think in new ways."
"I was surprised by how playful it was. I really needed that and had no idea that I did!"
"I write memoir and personal essays--not fiction. When Andy said I would have a story by the time we were done, I didn't believe him...beyond my wildest expectations, he was right! I'm absolutely amazed. I want to work on this story...thank you!"
---